RECENT CLASSMATE PHOTOS
(St. Peter's classmates' names are in bold)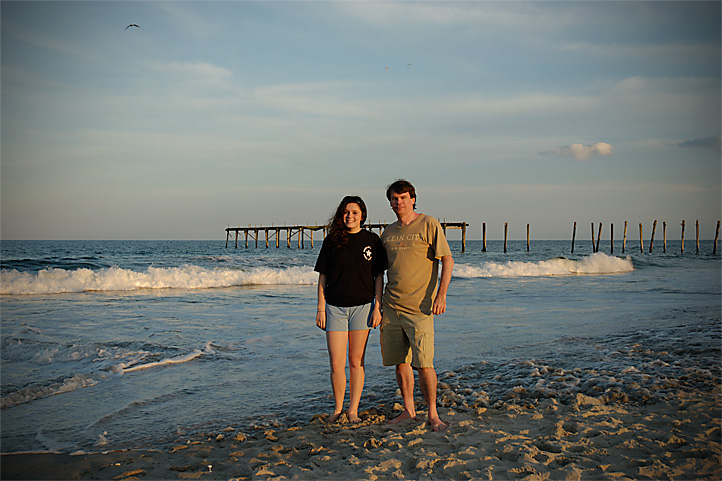 Len Campbell with his daughter Elizabeth at sunset in Ocean City, New Jersey on July 1, 2007.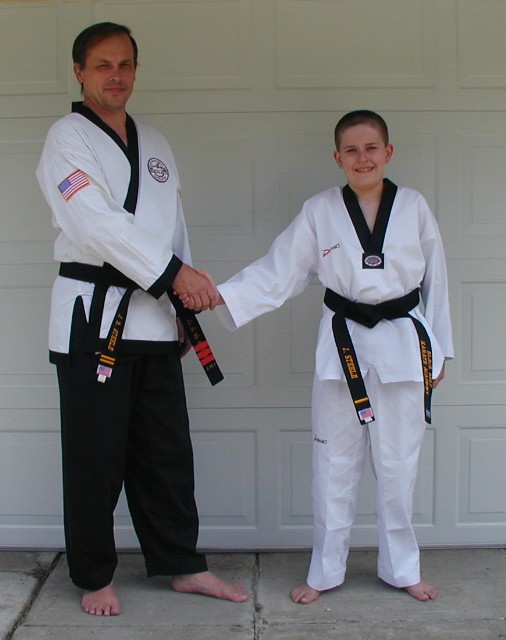 John Steele congratulating his son Jared after achieving his black belt in taekwondo on June 30, 2007.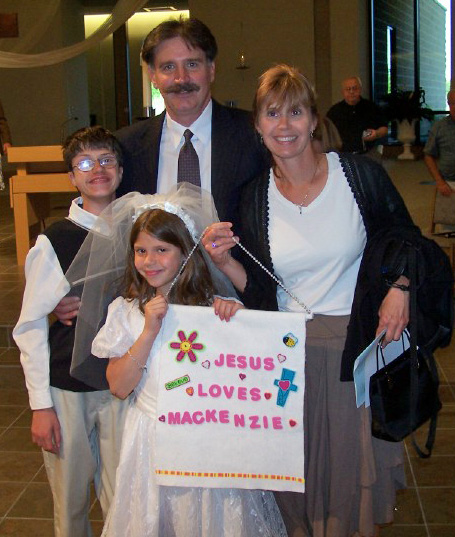 Ron Sammeth, his wife Karen, and son Trevor celebrate Ron's daughter Mackenzie's First Holy Communion on May 12, 2007.
Bob Powitsky getting ready to walk his miniature pinscher Duchess in May 2007.
CONGRATULATIONS!!!!! Pat O'Brien was inducted into the Camden Catholic Hall of Fame for athletics at a ceremony at Camden Catholic on April 21, 2007.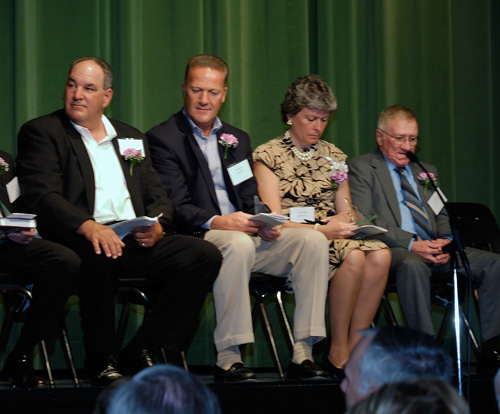 Jim Coppola, Pat O'Brien, Joanne Burke (CCHS Class of 1977) & Warren Bowne (former CCHS wrestling coach in the early 1970s).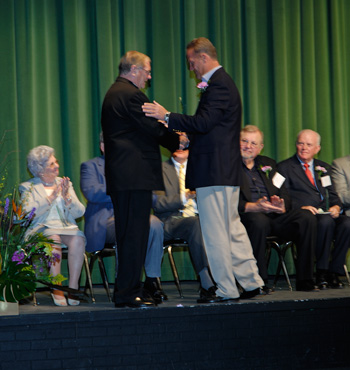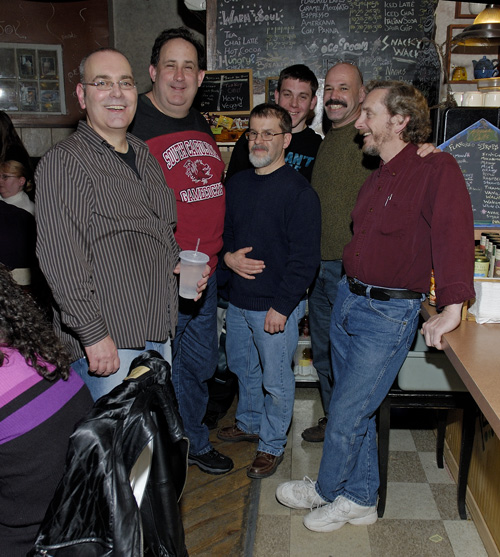 Fred Picknally met with several of his Camden Catholic classmates on March 10, 2007 at the Treehouse Coffeeshop in Collingswood. (From left to right): Neil Arot, Tony Brady, Fred Picknally, Jim Jenkins & Rich Hinkle.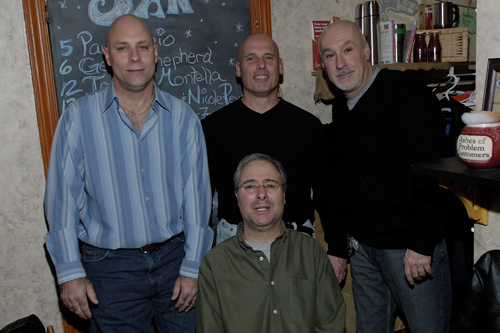 Renny Guida (seated) and (from left to right) Bob Prate, Franny Kinkle and Steve Parino at the Treehouse Coffeeshop on January 27, 2007.
Last Revision Date: July 7, 2007