RECENT CLASSMATE PHOTOS (2007)



(St. Peter's classmates' names are in bold)
Jim Drinkard celebrated a surprise 50th birthday with family and friends on March 30, 2008.
Mike Carn with wife Janice and daughter Michaela at a New Year's Day pajama brunch at the White Dog Cafe in Philadelphia.
Carolyn May Essel (left) at a friend's wedding on September 22, 2007.
Renny Guida with his wife Claudia and daughter at the Mermaid Inn in Chestnut Hill enjoying Neil Arot and his band perform on August 31, 2007. (photo courtesy of Rich Hinkle)
Len Campbell, Lou Giorgi, Dean Ragone, John Schetter & Brian Atkisson at Brian's home on August 18, 2007.
Lori Guidara O'Neil with husband Ben and daughter Lily (on Ben's lap) in July, 2007.
Carl Meyer with his daughter at the Woodbine Swim Club in Pennsauken on July 9, 2007.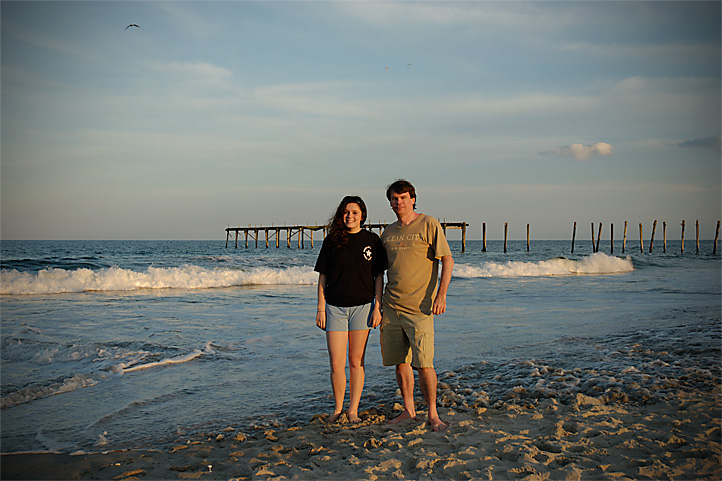 Len Campbell with his daughter Elizabeth at sunset in Ocean City, New Jersey on July 1, 2007.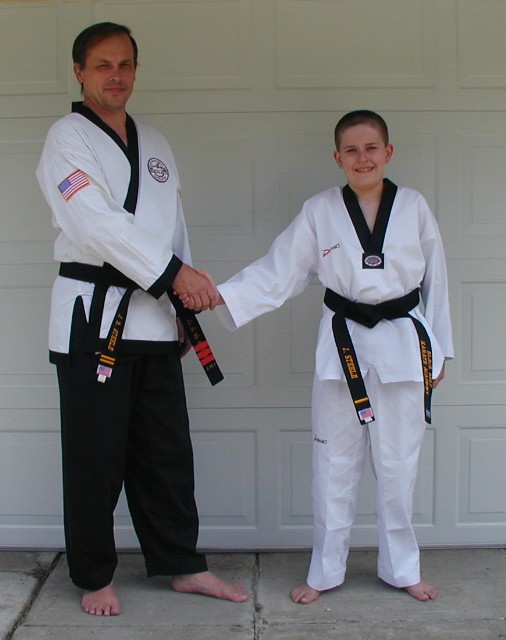 John Steele congratulating his son Jared after achieving his black belt in taekwondo on June 30, 2007.

Mike Carn and his daughter Michaela at the Blue Pig Tavern in Cape May on May 27, 2007. In early 2007 Mike was diagnosed with and began treatments for indolent (slow growing) stage 4 blood cancer. On October 13, 2007, Mike and his family will be walking in The Leukemia & Lymphoma Society's Light The Night® Walk at Wilson Farm Park in Chester County to raise funds to help fight cancer. The Society is the world's largest voluntary health organization dedicated to funding blood cancer research. Mike's wife Janice made a link available where contributions to their upcoming walk can be made HERE.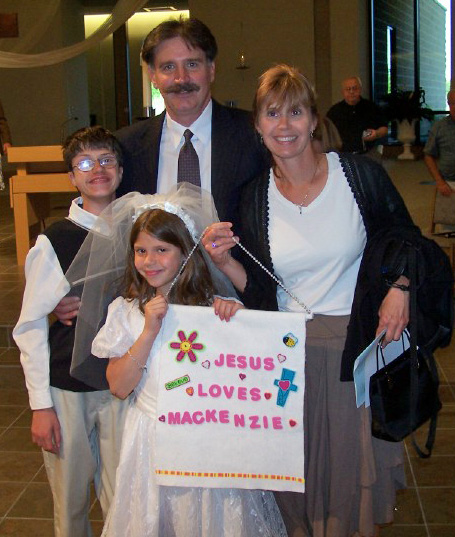 Ron Sammeth, his wife Karen, and son Trevor celebrate Ron's daughter Mackenzie's First Holy Communion on May 12, 2007.
Bill Tambussi, Counsel for Cooper University Hospital, testified about National Labor Relations Board decisions before the U.S. House Education and Labor Committee Subcommittee on Health, Employment, Labor, and Pensions on May 08, 2007.
Bob Powitsky getting ready to walk his miniature pinscher Duchess in May 2007.
CONGRATULATIONS!!!!! Pat O'Brien was inducted into the Camden Catholic Hall of Fame for athletics at a ceremony at Camden Catholic on April 21, 2007.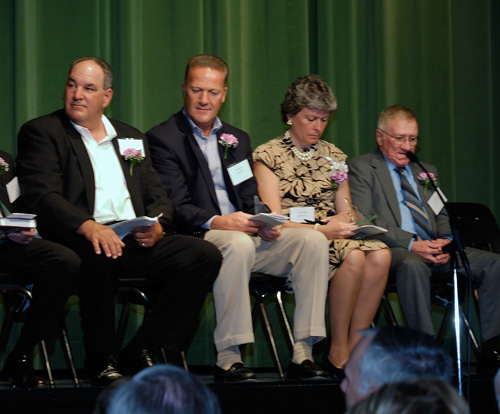 Jim Coppola, Pat O'Brien, Joanne Burke (CCHS Class of 1977) & Warren Bowne (former CCHS wrestling coach in the early 1970s).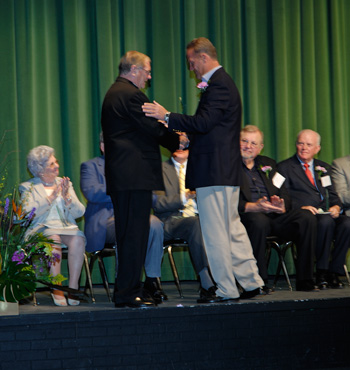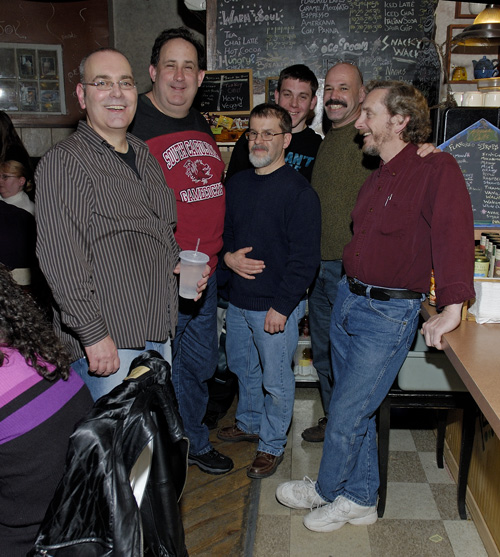 Fred Picknally met with several of his Camden Catholic classmates on March 10, 2007 at the Treehouse Coffeeshop in Collingswood. (From left to right): Neil Arot, Tony Brady, Fred Picknally, Jim Jenkins & Rich Hinkle.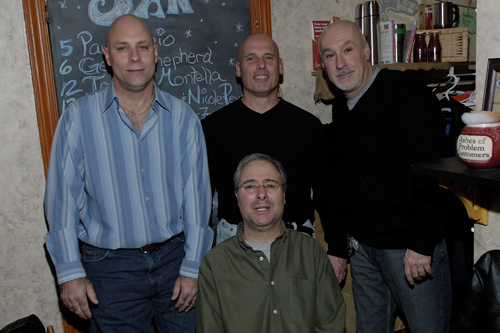 Renny Guida (seated) and (from left to right) Bob Prate, Franny Kinkle and Steve Parino at the Treehouse Coffeeshop on January 27, 2007.
Joan Bowers celebrating her birthday with her daughters Bridget (1st photo) and Emily (2nd photo).

Last Revision Date: April 1, 2008