RECENT CLASSMATE PHOTOS
If any classmate wants to share a photo of themselves in the Photos section of this website, including a photo with their families, friends or pets, or involved in a hobby, interest or just vacationing, just email it to me with a short description. If you are in the Camden County area and would like me to stop by and take a photo during a family event, a visit, or any special occasion, just let me know.
Email: Len Campbell

(St. Peter's classmates' names are in bold)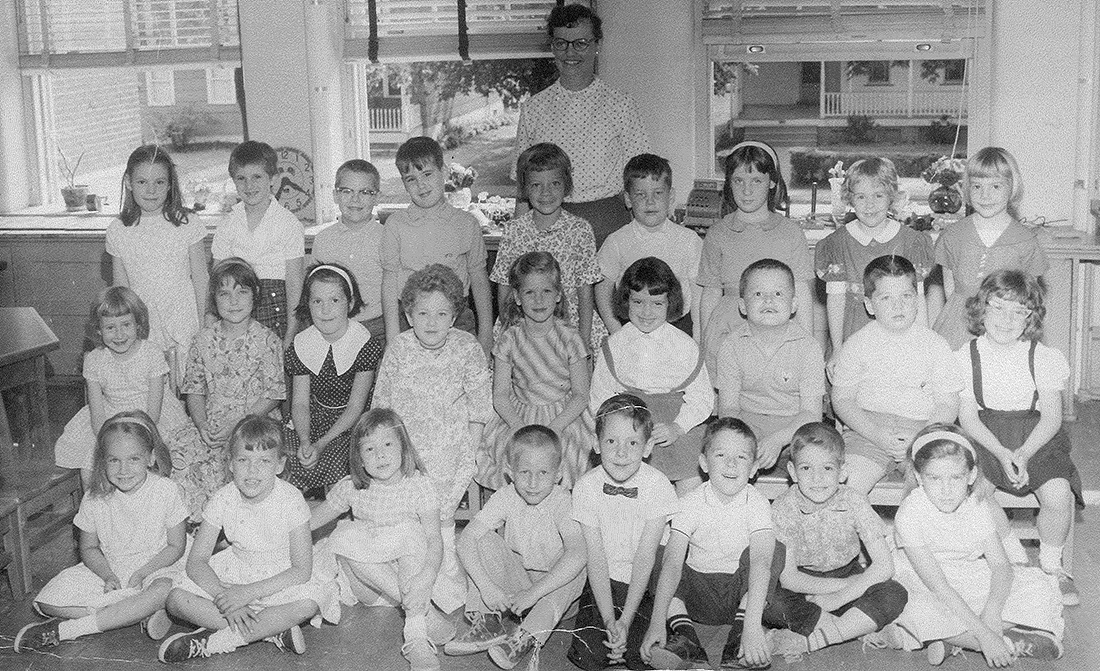 Bob Morris emailed me a photo of his Merchantville Elementary School class that included several classmates that joined us at St. Peter's.
(1st row, left to right): Jessie, Loretta Guidara, Kim, Tommy Alfred, Ricky Rouker, Tommy Strohlein, Jimmy, Jackie
(2nd row, left to right): Julie, Barbara, Linda, Michele, Amy Prendergast, Noreen, Dale Machett, Chris, Meg
(3rd row, left to right): Valerie, Michele Ricci, Bob Morris, Andy, Nancy, James Slattery, Susan Downs, Susan, Geniene
(4th row): Miss Connie Mewborn
Thank you Bob Morris for emailing me this class photo!
Bob Morris and his family moved from Merchantville to Pennsylvania shortly after graduation. Bob and his wife wife Renae are avid cyclists and ride annually in the Bike MS: City To Shore Ride fom Cherry Hill to Ocean City. The photo on the right is Bob at the famous Manayunk Wall.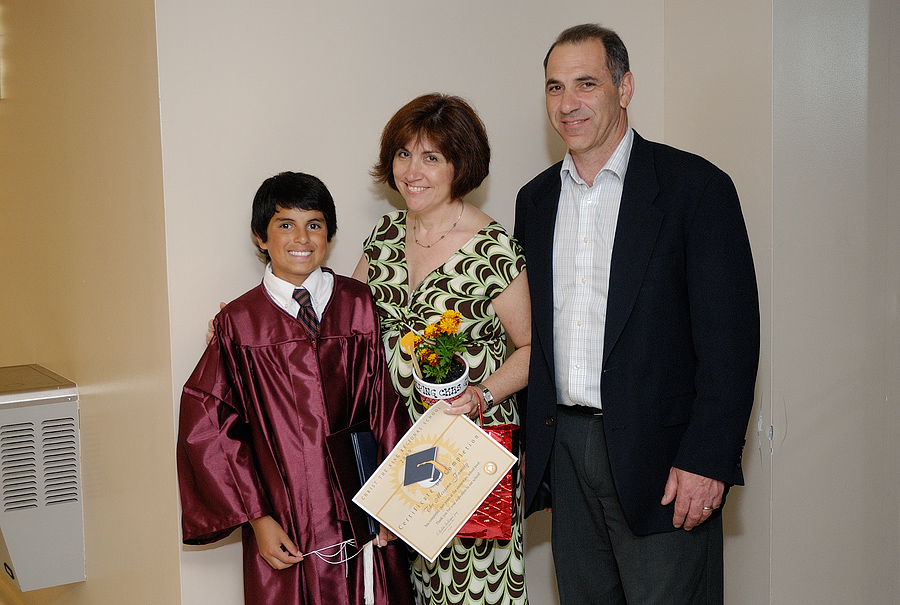 Tony Messina with his wife Peggy at his son Josue's graduation from Christ the King Regional School in Haddonfield on June 10, 2009.
On May 27, 2009, Gary Smith and his daughter Patience, a member of the crew team of Haddonfield High School, attended a dinner concluding the crew team's season at Cooper River Park in Pennsauken. In the photo on the top left taken at the Schuykill River on April 12 2009, Patience is the 4th rower from the left.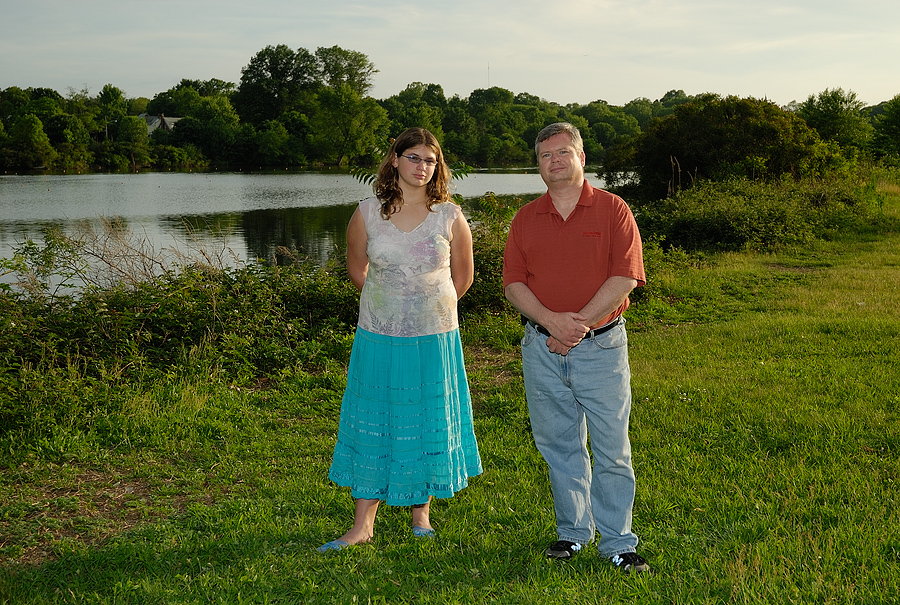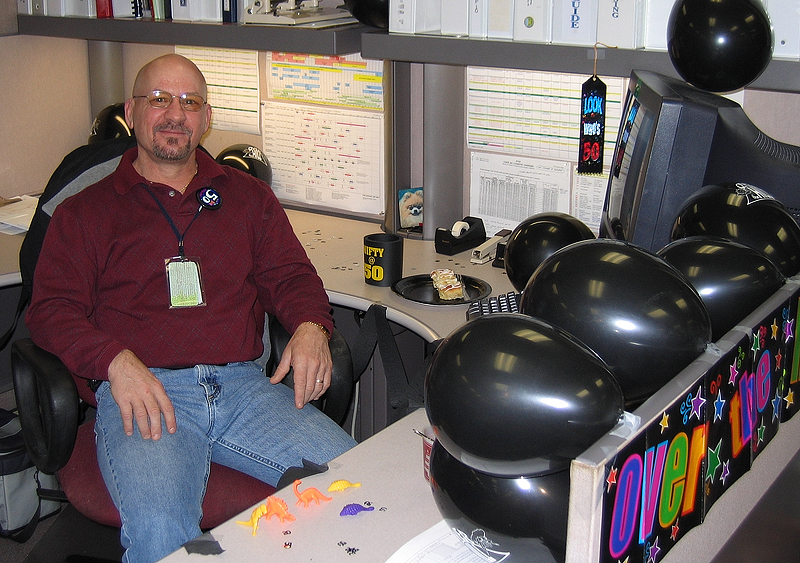 Here's Bill Morrison on a 50th birthday party given to him by his coworkers. Bill retired 3 1/2 years ago from the Navy after 22 years of service. He now works as a Project Engineer at Norfolk Naval Shipyard's Planning & Engineering Department.
On March 14, 2009, I got together with several St. Peter's and Camden Catholic classmates at the 45th Street Pub in Pennsauken. In the very last row (left to right) is Mike Kenney and Tom Strolein.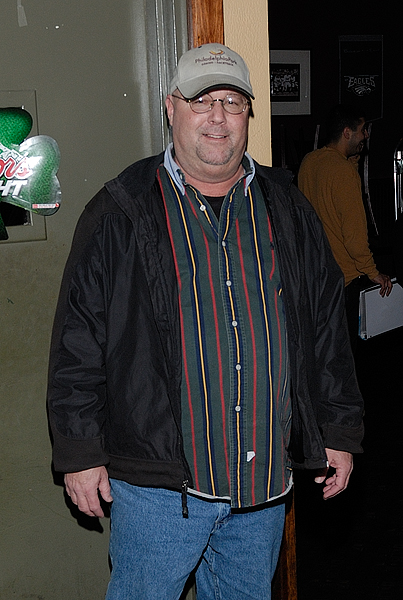 Tom Strolein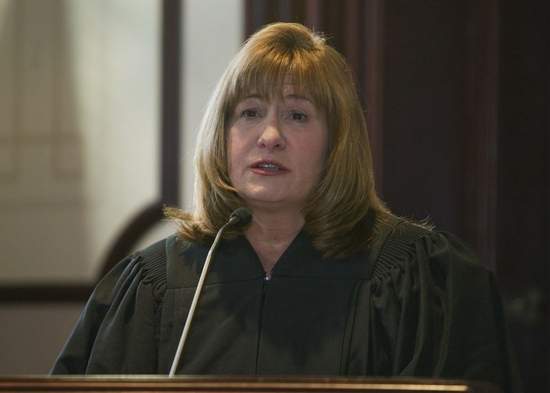 On February 13, 2009, Rochelle Gizinski was sworn in as a Superior Court Judge for Ocean County, New Jersey. An article on Rochelle published in APP.com can be seen HERE.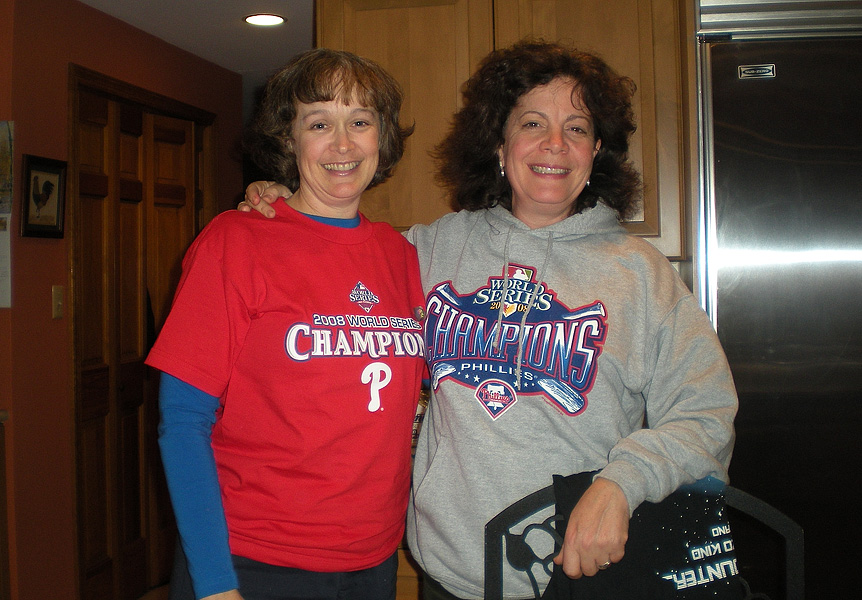 On November 1, 2008, Margie Francescone Slenn celebrated her friend's belated 50th birthday by giving her a Phillies World Series sweatshirt.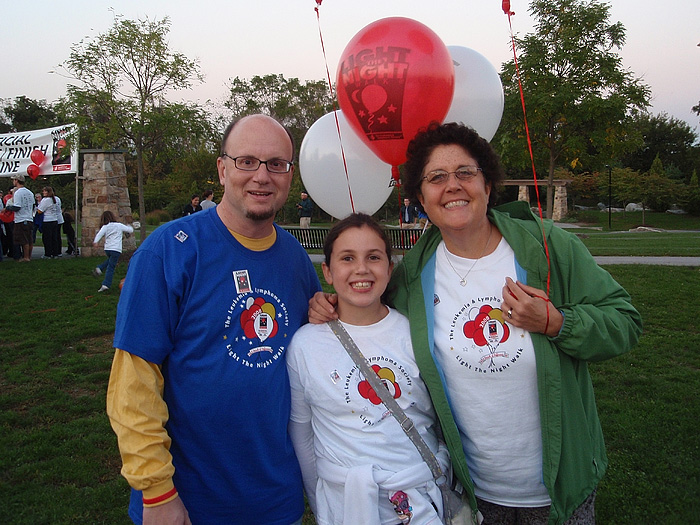 Mike Carn with wife Janice and daughter Michaela at a The Leukemia & Lymphoma Society's Light The Night Walk on October 2, 2008.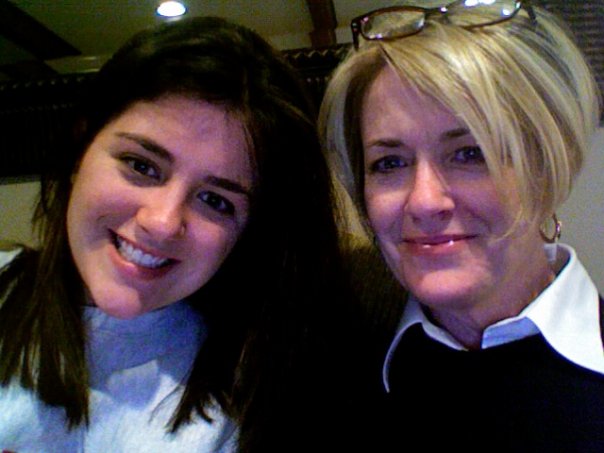 Julia Doherty and her daughter Olivia.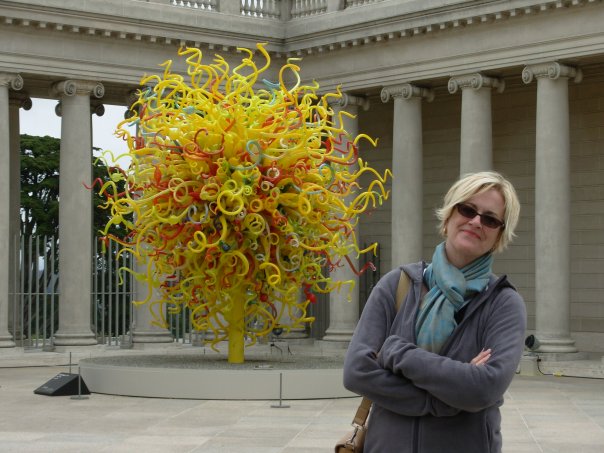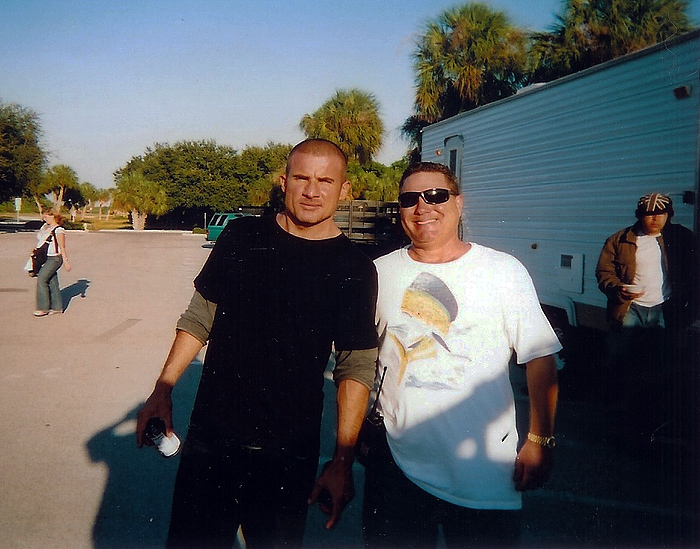 Bill Magee working with actor Dominick Purcell in FOX TV's PRISON BREAK in St. Petersburg, Florida.
Bill Magee, center, and the cast of PRISON BREAK in 2007.
A photo of Philip Iannacone on December 23, 2001. Philip died on March 29, 2008. See ANNOUNCEMENTS.
Jim Drinkard celebrated a surprise 50th birthday with family and friends on March 30, 2008.
Mike Carn with wife Janice and daughter Michaela at a New Year's Day pajama brunch at the White Dog Cafe in Philadelphia.
Carolyn May Essel (left) at a friend's wedding on September 22, 2007.
Renny Guida with his wife Claudia and daughter at the Mermaid Inn in Chestnut Hill enjoying Neil Arot and his band perform on August 31, 2007. (photo courtesy of Rich Hinkle)
Len Campbell, Lou Giorgi, Dean Ragone, John Schetter & Brian Atkisson at Brian's home on August 18, 2007.
Lori Guidara O'Neil with husband Ben and daughter Lily (on Ben's lap) in July, 2007.
Carl Meyer with his daughter at the Woodbine Swim Club in Pennsauken on July 9, 2007.
Len Campbell with his daughter Elizabeth at sunset in Ocean City, New Jersey on July 1, 2007.
John Steele congratulating his son Jared after achieving his black belt in taekwondo on June 30, 2007.
Mike Carn and his daughter Michaela at the Blue Pig Tavern in Cape May on May 27, 2007. In early 2007 Mike was diagnosed with and began treatments for indolent (slow growing) stage 4 blood cancer. On October 13, 2007, Mike and his family will be walking in The Leukemia & Lymphoma Society's Light The Night® Walk at Wilson Farm Park in Chester County to raise funds to help fight cancer. The Society is the world's largest voluntary health organization dedicated to funding blood cancer research. Mike's wife Janice made a link available where contributions to their upcoming walk can be made HERE.
Ron Sammeth, his wife Karen, and son Trevor celebrate Ron's daughter Mackenzie's First Holy Communion on May 12, 2007.
Bill Tambussi, Counsel for Cooper University Hospital, testified about National Labor Relations Board decisions before the U.S. House Education and Labor Committee Subcommittee on Health, Employment, Labor, and Pensions on May 08, 2007.
Bob Powitsky getting ready to walk his miniature pinscher Duchess in May 2007.
CONGRATULATIONS!!!!! Pat O'Brien was inducted into the Camden Catholic Hall of Fame for athletics at a ceremony at Camden Catholic on April 21, 2007.
Jim Coppola, Pat O'Brien, Joanne Burke (CCHS Class of 1977) & Warren Bowne (former CCHS wrestling coach in the early 1970s).
Fred Picknally met with several of his Camden Catholic classmates on March 10, 2007 at the Treehouse Coffeeshop in Collingswood. (From left to right): Neil Arot, Tony Brady, Fred Picknally, Jim Jenkins & Rich Hinkle.
Renny Guida (seated) and (from left to right) Bob Prate, Franny Kinkle and Steve Parino at the Treehouse Coffeeshop on January 27, 2007.
Joan Bowers celebrating her birthday with her daughters Bridget (1st photo) and Emily (2nd photo).

Last Revision Date: December 22, 2013